Let's get this party started!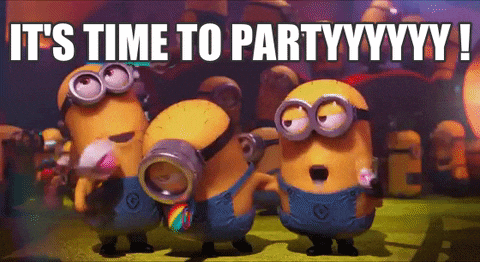 LET'S GET THIS AFFILIATION PARTY STARTED!
Wow! Does anyone else feel like August has come and gone and that it's been a whirlwind of a month? I don't think I have ever felt an August like the one I just experienced. With that feeling comes growth and change, and I hope everyone is ready to continue with growth and change in to the new year!
With a new academic year, comes affiliation. You can find all your NACURH affiliation information here.
This link takes you directly to the affiliation website with NACURH. This provides you with the information you will need to complete your affiliation
Under the affiliate tab, there is an "Affiliation resources and forms" tab. In there you will find:
The NACURH Affiliation guide can be found here
This gives you membership levels, costs, and what needs to be in your institutions affiliation report.
Census questions for RHA and NRHH
It is always good to start early on your affiliation process as sometimes it might take a while to get through the system.
FOR NRHH CHAPTERS ONLY:
I am going to give a shout out to the MACURH ADNRHH, Rick Cazzato Jr. During the summer, Rick worked really hard to provide the NRHH representatives and advisors with resources. Rick sent out a memo in June about affiliation. https://drive.google.com/file/d/1GK9ahj2MILAGinEv1x0_3ABauSsCtuyn/view
 Bullet 3 is a template. You will need to download it and fill it in. This will make it easier for when you provide the information during the actual affiliation time.
NACURH has always provided a constitution check-list and so that is included in the memo as well.
Here is a checklist for you to print out to ensure you are going through each step of the process.
Something that is new this year for our region for NRHH chapters is the pre-check process. This will allow for the ADNRHH to check your constitution and member list before you submit it to ensure that it will get fast tracked on the NACURH side.
Affiliation, while a time consuming process, it also a good time to reconnect with your chapter values and mission. My hope is that you are utilizing this time to remember why you affiliate with NACURH and what opportunities your students have because of NACURH. If you have any questions about affiliation before you submit to the NCO, please do not hesitate to reach out to Rick (ma_adnrhh@nacurh.org) or myself at (ma_nrhhadvisor@nacurh.org). We will do our best to get your questions answered or send you in the right direction.
Please reload