Motivating student leaders, especially those in volunteer roles, can be challenging, and yet motivation and recognition are critical factors in their retention and their success. Students who fill these volunteer roles may not be motivated by the same things that motivate student employees. What follows are some tips to keep student leaders happy and motivated to continue doing their work.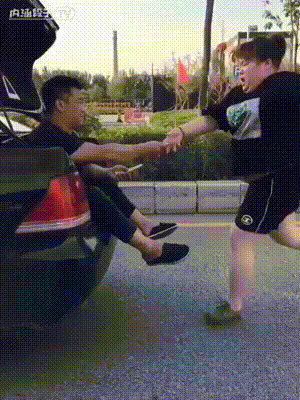 Advisors do what it takes to motivate student leaders. Ok, we might not be dangling money in front of them, but here are some other effective ways to inspire motivation:
Know their "why" - Each student leader has their own reasons for being involved, and to effectively motivate them, it's important to understand these reasons. They might be looking to develop skills that will help them in their future careers, or may find involvement as an opportunity to build friendships, or it may be that they enjoy the good feelings they get from making a difference. Regardless their reasons for being involved, understanding what led them to student leadership can help you to be more intentional in designing opportunities that inspire further commitment.

Praise and recognize - It's no secret that those who feel appreciated tend to persist. Recognition might not be the number one reason why all student leaders choose to get involved, but everyone likes to feel appreciated for what they do, and providing some praise can go a long way to encouraging them to stay committed and working hard. To get you started, NRHH offers 101 Ways to Recognize.

Show respect - Student leaders deserve respect and admiration for the work that they do. These students volunteer their time to get involved, to make a difference, and to better themselves and their community. It's important to be attentive to their needs, to be flexible with their time, and to give grace when mistakes happen. Never forget the student aspect of student leadership; involvement should focus on learning for the future, and while accountability is an important lesson to learn, it should never come at the cost of respect and consideration.

Build community - We all desire to feel connected, and for student leaders that desire can be a critical key to their success. Taking time to get to know student leaders and providing opportunities for them to get to know one another on a personal level can help them to feel comfortable, united, and motivated. Spend time socializing outside of meetings, go for a walk during a one-to-one meeting, forego an executive board meeting to play board games - there's no wrong way to bond, unless you're not doing it at all.

Lead the way - One of the most frustrating things for any individual is being asked by a leader to do things that the leader would not do themself. It's important to show commitment to student leaders and to your organizations by being an example of dedication that they can follow. Leaders who bark out orders and wait for action don't inspire, so in the times when you must deliver a directive, it's important to show that you are willing to help achieve the goal, either through direct action or by being there to cheer them on.
Keeping student leaders motivated is frequently easier said than done. Each individual has their own reasons for being involved, and what motivates each person will be unique, too. As advisors, we have a unique opportunity to inspire students to become more fully developed leaders, and to this end, we must determine how to most effectively motivate them to action.
How do you motivate the student leaders with whom you work? What methods have you found most effective for keeping your students going? How do you keep them engaged when life's distractions get in the way of progress? Leave a comment and share your ideas below!
Please reload