Student organizations can play a significant role in students' development of cultural competence. In a group, previously held assumptions are either confirmed or challenged by interactions with diverse others, and students have the ability to experience working collaboratively with people who may be very different from themselves.
Student leaders demonstrate their commitment to diversity by socializing new members to the group's value of inclusion, encouraging students to experience diversity by featuring diverse perspectives in programs, and recruiting and supporting students from backgrounds historically underserved by the organization. As advisors, we can help student leaders to develop in this area by fostering an environment where students can express themselves fully, utilizing resources from perspectives and cultures different from our own, and remaining diligent in our commitment to inclusion.
Ways groups demonstrate cultural competence
Recognizing the power & influence of culture

Understanding how each of our backgrounds affects our responses to others

Not assuming that all members of cultural groups share the same beliefs & practices

Acknowledging how past experiences affect present interactions

Building on the strengths & resources of each culture in an organization

Allocating resources for leadership development in the area of cultural awareness & understanding

Actively eliminating prejudice in policies & practices

Willing to share power among leaders of different cultural backgrounds

Evaluating the organization's cultural competence on a regular basis
(source: University of Kansas Community Tool Box)
While there are many conceptions of social justice and inclusion in various contexts, the ACPA/NASPA Professional Competency Areas for Student Affairs Educators describes these terms as "both a process and a goal which includes the knowledge, skills, and dispositions needed to create learning environments that foster equitable participation of all groups while seeking to address and acknowledge issues of oppression, privilege, and power."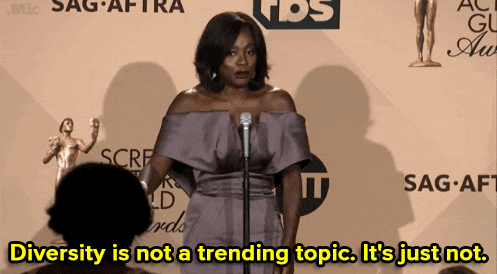 Advisors can incorporate social justice and inclusion into our work through focus on awareness, knowledge, and skills that assist us in meeting the diverse needs of the students with whom we work. Here are some tips to help you become a more culturally competent advisor:
Seize opportunities to learn about people and cultures different from your own. Attend events and activities happening in your community that expose you to new ideas.

Engage with students at your institution and in your organization. Commit to learning about the various cultures represented in your community.

Include components of culture into your work. We advisors have a unique ability to highlight diverse cultures and perspectives into the programs and initiatives we do. Choose to engage students in experiences that reflect and affirm a variety of identities.

Expose your students to offices and organizations on your campus and in your community that promote multiculturalism. Develop partnerships that highlight critical issues and draw attention to resources for underserved or marginalized people. 

Be an example. Your language, your interactions, and your intentions matter. Strive for a safe, inclusive environment where students can freely express themselves and explore diverse ideas.
Share your thoughts:
What are you doing to increase your cultural competence and promote similar development with your students?